Meet Tracey Mitchell
Growing up in adverse situations is what shaped Tracey's faith and character. As she wrote in her latest book, Fearless, she believes, "Most accomplishments are conceived in the trenches of adversity. What we choose to do with life's darkest moments becomes the catalyst for our destiny."
Tracey graduated from Dallas Baptist University with a Bachelor of Arts and Science Degree. She holds an honorary Doctor of Divinity degree and is presently completing her Master's Degree in Journalism at the University of Alabama.
Each year, Tracey travels 40 plus weeks a year speaking to diverse and cross-cultural groups. She travels throughout America and internationally, including Cuba, South America, Africa, Canada, and the Middle East.
She is passionate about helping people grow spiritually, develop intellectually, and evolve in their craft or calling. Her love for people is the driving force that motivates her to create space and opportunities for leaders and visionaries. Tracey believes that "we are called to unlock each other's potential and help fulfill each other's vision."
For twenty-five years, Tracey has been actively involved with Media through television, print journalism, and The Think Big Podcast (2021 awarded Best New Podcast by Spark Media and Content 2023 Best Arts Podcast). She is the EVP of Christian Women in Media, an international non-profit organization that trains and equips leaders and entrepreneurs.
She is a published author with Harper Collins and Thomas Nelson. Titles include:
Downside Up – Transform Rejection into Your Golden Opportunity
Becoming Brave – How to Think Big, Dream Wildly, and Live Fear-Free (Awarded the 2019 Christian Literary Award in the non-fiction category)
The Invitation – To Intimacy with God
Fearless – Wildly Optimistic in a Worry-Filled World
In 2015, The GSWB Chamber of Commerce presented Tracey with the "Outstanding Woman Entrepreneur Award." And in 2016, Tracey was nominated for the Texas Woman Excellence Award.
Tracey and her husband Robby have been married for 27 years, working together in ministry and the marketplace. In 2011they made a significant life shift and moved their family to Dallas, Texas, a place they consider their forever home. Tracey and Robby Mitchell are parents of four adult children who reside in Dallas, Tx. They believe that their children are the greatest gifts God has given them.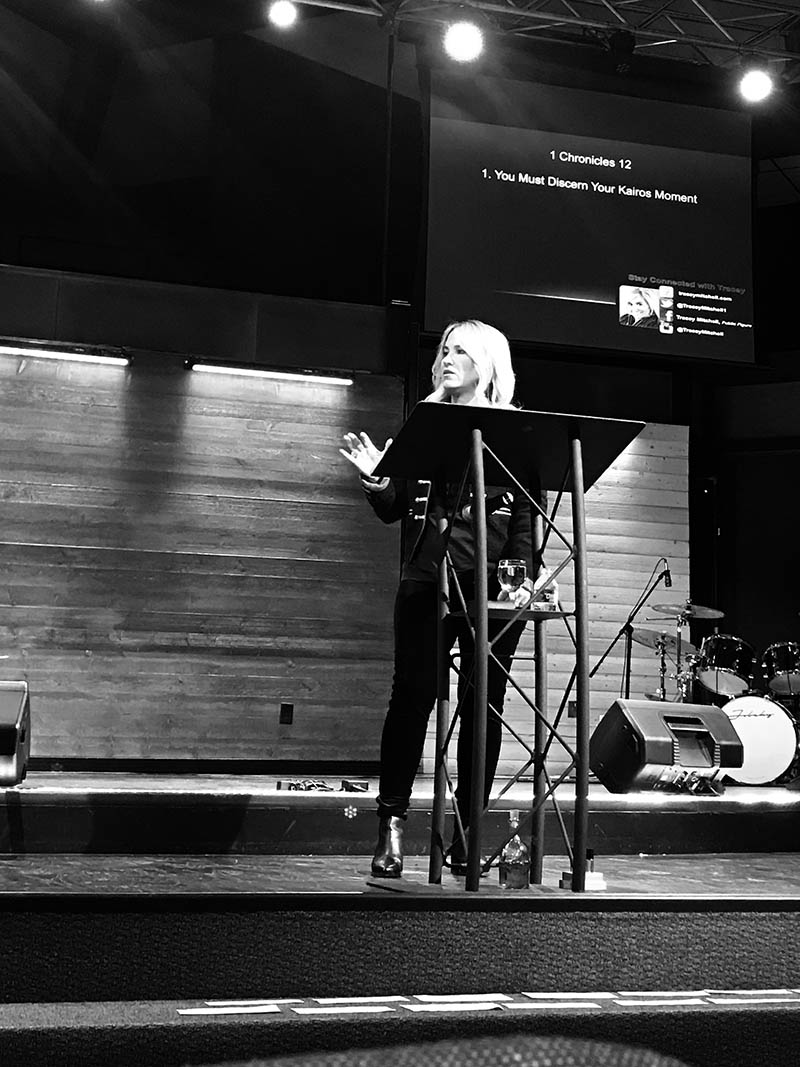 Published Author and Writing Architect
She is a published author of, Downside Up, Becoming Brave and The Invitation, Executive producer and co-host of Life From DFW, and CEO of The Winning Woman, a ministry-based consulting firm.
Writers Intensive Seminar and Private Author Coaching
Are you ready to write in a way that compels readers to turn the page? Is it time to wrap up your manuscript and sign a contract? Contact our team of experts to learn how we can partner together and craft your manuscript.
Contact the team today:
Media
Executive Producers of Life from DFW, Tracey and her husband Robby, reach millions via satellite, cable television and Internet. A veteran in the television industry, Tracey has compiled over 20+ years of on-air work and is the Vice-President of Women in Christian Media an international non-profit organization.
Programmer and guest appearances on media outlets include:
TBN, Daystar, Lesea Broadcasting, TCT Television, VTN Network, CTN Network, Cornerstone Television, Lamb Broadcasting, Channel 57 Atlanta, WACT TV